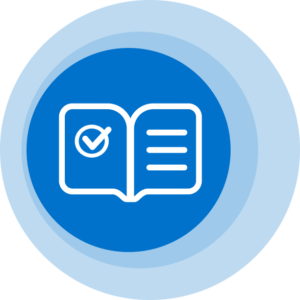 Add Blue Canoe to any English language program
Most students (and most programs) focus on vocabulary, grammar and reading. Blue Canoe® fills the gap by helping teachers make learning pronunciation an integrated part of the program, and giving students an effective way to practice every day.
4.7 star rating
ESL teachers give Blue Canoe a 4.7 star rating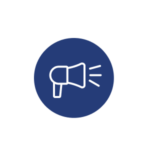 100% recommend
100% of ESL teachers recommend Blue Canoe to their students and other ESL teachers
Benefits for Schools
Partner with us to improve your students' clarity and confidence in speaking English.
• For students in pronunciation and all ESL classes
• Improve student outcomes
• Engaging and effective daily practice
• Easy for distance learning
• Dashboard for teachers to track student progress
• Great support and professional development for teachers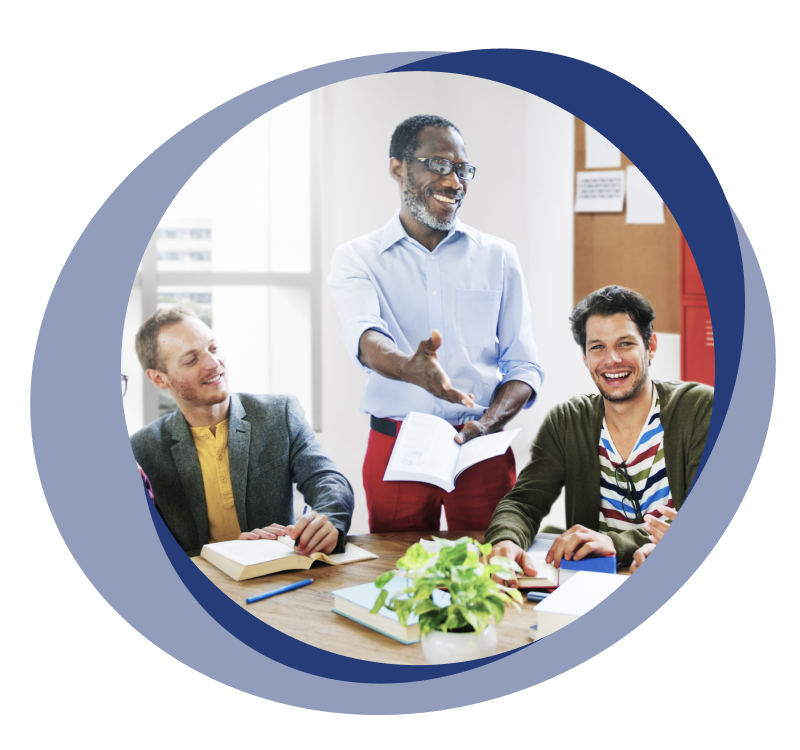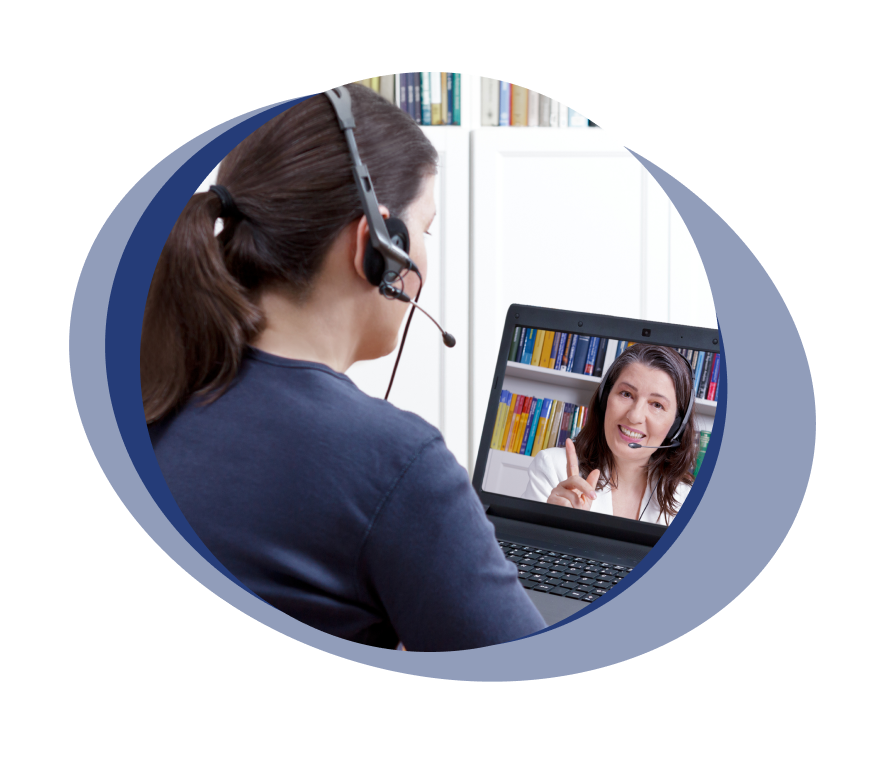 Benefits for English-language training companies
Partner with us to improve your students' ability to speak clearly. We can customize the content to fit your curriculum.
Sell new courses for new revenue
Shine with revolutionary AI technology
Improve learner success
Track learner progress with Dashboard
Improve and retain teachers with powerful training courses
Become a Blue Canoe reseller or an affiliate
Benefits for businesses
Work with us to help your employees speak more effectively with customers and colleagues, focusing on the vocabulary they use most often.
Increase customer satisfaction
Improve response times
Encourage team sharing of ideas
Increase employee loyalty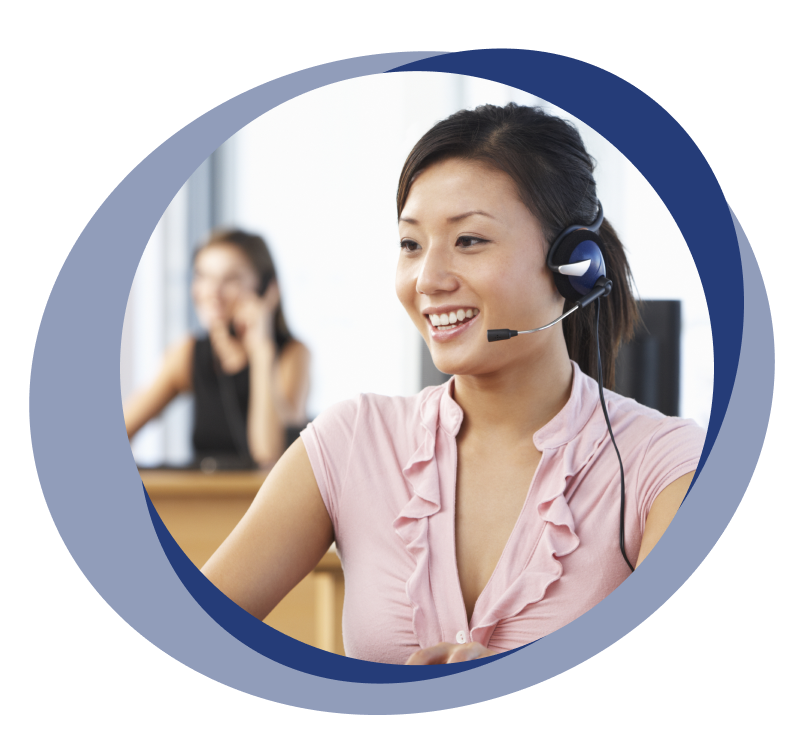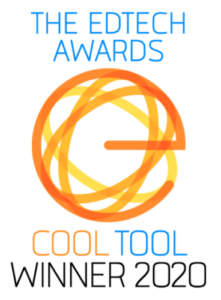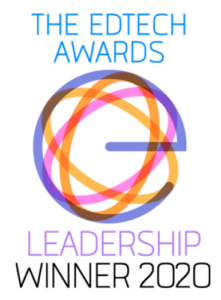 Used by teachers around the world
Including teachers at the following organizations:
K-12 Schools
Arlington Schools (VA, U.S.)
Biloxi Junior High School (MS, U.S.)
Carroll County Schools (GA, U.S.)
Clark Memorial International High School (Japan)
D.C. Public Schools (DC, U.S.)
Deal Middle School (DC, U.S.)
El Monte Union High School District (CA, U.S.)
Eleanor Roosevelt High School (CA, U.S.)
Fukiai Junior High School (Japan)
Harrison Central School District (N.Y., U.S.)
Lotus School for Excellence (CO, U.S.)
Newport Mill Middle School (MD, U.S.)
Orleans Central Supervisory Union and Kingdom East School District (VT, U.S.)
Philadelphia School District (PA, U.S.)
Putnam County Schools (TN, U.S.)
Red Clay Consolidated School District (DE, U.S.)
Roosevelt High School (CO, U.S.)
Seattle Public Schools (WA, U.S.)
Solomon Solis-Cohen Elementary (PA, U.S.)
St. Charles West High School (MO, U.S.)
Steamboat Springs Middle School (CO, U.S.)Toppenish High School (WA, U.S.)
Language Schools
Abram Friedman Occupational Center, LAUSD (CA, U.S.)
Accent Coach Nicole (WA, U.S.)
Adastra Speech (MA, U.S.)
American Center That Dam (Thailand)
Ango-Link (global)
Berlitz (Japan and Brazil)
Bigler ESL (GA, U.S.)
By Jill Diamond (N.Y., U.S.)
Clearview Adult Education Center (FL, U.S.)
Colegio Gregorio José Ramírez Castro (Costa Rica)
Confident Voice (FL, U.S.)
Dits & Dahs (Brazil)
Dover Adult Learning Center (NH, U.S.)
Durango Adult Education Center (CO, U.S.)
ECHO Project (N.M., U.S.)
Empire State English/Capital Region Language Center (N.Y., U.S.)
English by Jennifer (U.S.)
English Coach Nicole (U.S.)
Fargo Adult Learning Center (N.D., U.S.)
Humanitarian Center English Program, Granite School District Adult Education (UT, U.S.)
ICPNA (Peru)
Keith Industries. K.K. (Japan)
Lado International Institute (D.C., U.S.)
Language Links (Vietnam)
Lawrence Adult Learning Center (MA, U.S.)
Lexington School District, Community Education Center (S.C., U.S.)
Linkages to Learning Program – Montgomery County Public Schools (MD, U.S.)
Literacy Council of Northern VA (VA, U.S.)
M & R Idiomas (Brazil)
Navitas English (Australia)
Roseville Adult Learning Center (MN, U.S.)
Second Start (NH, U.S.)
Shibboleth English (Germany)
Square Panda (China)
The Edge Executive Coaching and Training (IL, U.S.)
Washington English Center (D.C., U.S.)
WESLI – Wisconsin ESL Institute (WI, U.S.)
Nonprofits
32BJ Thomas Shortman Training Fund (N.Y., U.S.)
Alephbo educational center (Afghanistan)
Arlington County REEP Program (VA, U.S.)
Focus Points Family Resource Center (CO, U.S.)
Friends of Refugees (GA, U.S.)
Harvester Presbyterian Church (VA, U.S.)
Hebron Church ESL (GA, U.S.)
HopeLink Redmond (WA, U.S.)
Institute for Systems Biology (WA, U.S.)
Intercambio Uniting Communities (CO, U.S.)
La Casa De Don Pedro (N.J., U.S.)
Literacy Center of West Michigan (MI, U.S.)
Literacy Volunteers of New Haven (CT, U.S.)
Lutheran Family Services Rocky Mountains (CO, U.S.)
Mary J. Treglia Community House (IA, U.S.)
Nacoochee Presbyterian Outreach Committee (GA, U.S.)
New York Public Library (N.Y., U.S.)
Panama Biligua (DC, U.S.)
Plainfield Community Outreach ESL (N.J., U.S.)
Project Learn of Summit County (Ohio, U.S.)
Queens Library (N.Y., U.S.)
Rise Language School (Cambodia)
Sammamish Presbyterian Church (WA, U.S.)
Spring Institute (CO, U.S.)
The Literacy Council of Montgomery County (MD, U.S.)
The Shop University (MT, U.S.)
Universities/colleges
Adult Education, ESL Program, Prince George's Community College (MD, U.S.)
Atlantic Cape Community College (N.J., U.S.)
Banking Academy (Vietnam)
Bloomsburg University (PA, U.S.)
Bowling Green State University (OH, U.S.)
British School of Beijing, Nord Anglia
Cal Poly English Language Institute (CA, U.S.)
Casper College (WY, U.S.)
Center for Pan Asian Community Services (CPACS) Atlanta (GA, U.S.)
Central New Mexico Community College (N.M, U.S.)
Chatham University (PA, U.S.)
Chemeketa Community College (OR, U.S.)
Colorado State University Pueblo (CO, U.S.)
Columbia College (CA, U.S.)
Community College of Philadelphia (PA U.S.)
Cuyahoga Community College (OH, U.S.)
Derek Bok Center for Teaching and Learning, Harvard University (MA, U.S.)
Edmonds College (WA, U.S.)
ELTI at UNC Charlotte (NC, U.S.)
Emory University (GA, U.S.)
English Language Institute at Notre Dame of Maryland University (MD, U.S.)
Florida State University (FL, U.S.)
Garden City Community College (KS, U.S.)
George Mason University (Korea)
George Mason University (VA, U.S.)
Georgia State University / Wyzant (GA, U.S.)
Hanoi University (Vietnam)
Henry Ford College (MI, U.S.)
Howard Community College (MD, U.S.)
ICTE-UQ at The University of Queensland (Australia)
Indiana University (IN, U.S.)
Iowa State University – Center for Communication Excellence (IA, U.S.)
LaGuardia Community College (N.Y., U.S.)
Lane Community College (OR, U.S.)
Lecturer, International and English Language Programs, The University of
Washington (WA, U.S.)
Lewis & Clark College (OR, U.S.)
Liceo Gregorio José Ramírez Castro (Costa Rica)
Lone Star College (TX, U.S.)
Montgomery College (MD, U.S.)
New York University (N.Y., U.S.)
North Carolina State University (N.C, U.S.)
Northern Alabama Community College (AL, U.S.)
Notre Dame of Maryland University ELI (MD, U.S.)
Ohio University (OH, U.S.)
Oklahoma City Community College (OK, U.S.)
Old Dominion University English Language Center (VA, U.S.)
Oxford Hills School District, MSAD #17 (ME, U.S.)
Pathway Program, Lamar University (TX, U.S.)
Portland Community College (OR, U.S.)
Purdue University – Continuing Lecturer
Purdue Language and Cultural Exchange (IN, U.S.)"
Renison University College – University of Waterloo (Canada)
Samsun university (Turkey)
San Diego Community College District – Continued Education Branch (CA, U.S.)
Sante Fe Community College (N.M, U.S.)
Savannah College of Art and Design (GA, U.S.)
Seattle Central College (WA, U.S.)
Soka University of America (CA, U.S.)
Solutions for Hometown Connections (MD, U.S.)
Texas A&M University (TX, U.S.)
The English Academy at Texas Tech (Costa Rica)
The University of Iowa (IA, U.S.)
The University of Tennessee at Chattanooga (TN, U.S.)
Toyo University, LEAP Program (Japan)
UC Davis International & Academic English (CA, U.S.)
UCLA Extension (CA, U.S.)
Universidad Latina in Panama (Panama)
University at Buffalo (N.Y., U.S.)
University of British Columbia (Canada)
University of California, Merced (CA, U.S.)
University of California, Santa Barbara (CA, U.S.)
University of Chicago Language Center (IL, U.S.)
University of Dayton Intensive English Program (OH, U.S.)
University of Idaho (ID, U.S.)
University of Illinois at Chicago (IL, U.S.)
University of Miami, Intensive English Program & Intensive Language
Institute (FL, U.S.)
University of Mississippi (MS, U.S.)
University of Oregon (OR, U.S.)
University of Oregon American English Institute (OR, U.S.)
University of Southern Indiana (IN, U.S.)
University of Tennessee at Chattanooga, ESL Institute (TN, U.S.)
University of Texas at Austin (TX, U.S.)
University of Southern California (CA, U.S.)
Virginia Commonwealth University (VA, U.S.)
Yale University (CT, U.S.)